Outdoor Maternity Photos with Milk Photography Studio
Share on Facebook
Pregnancy Photos with Milk Photography Studio
WHERE DO MATERNITY PHOTO SESSIONS TAKE PLACE?
Not only does Milk Photography Studio specialise in newborn photos but also Pregnancy photos. Our maternity photo shoots can take place at our light and bright studio in Birkenhead on the North Shore, or we can travel to a location of your choice. The only time to shoot maternity photos outside is an hour before sunset, if it's Winter, best to shoot at our warm studio.
We can photograph your pregnancy in the comfort of your own home, providing there's enough available light, contact us first to find out if this will work.
Let's work together so we can turn these pregnancy photos into pieces of art, see some examples of how clients display their artwork here https://www.milkphotography.co.nz/products
What's your style?
Pregnancy & Maternity photos would have to be my favourite photo shoot. For me, it's about creating contemporary photos with a clean natural aesthetic. I like to make my clients look and feel empowered during this time, so they have something beautiful to look back on in. For some of my new boudoir work click here https://www.milkintimates.co.nz/work/
WHEN SHOULD I BOOK?
As I typically book out several months in advance, I encourage you to book as early as possible in your pregnancy to avoid disappointment, sometimes I have cancellations, so call to enquire. The best time frame for maternity photos is 30-36 weeks of pregnancy, when your tummy is visibly round. Talk to us to find out more. If you're after a newborn session to follow take a look at some of our newborn work here you'll also find more pregnancy photos here too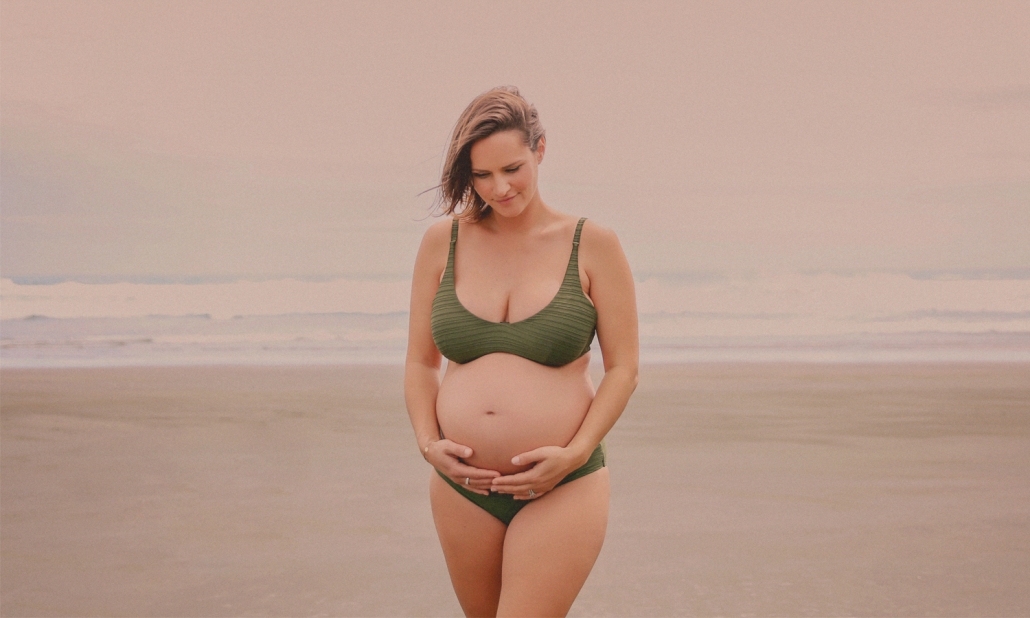 WHAT DO I WEAR?
As little or as much as you like, I always like to chat over the phone first to make sure we're both on the same page with our ideas. We have a diverse range of maternity gowns available for you to wear, or maybe you have your own bikini/underwear to wear.
HOW LONG DO MATERNITY SESSIONS LAST?
Best to allow around 2 hours as you'll be getting your hair and makeup done first then we usually shoot for around an hour.
Maternity photo shoots with Auckland's Milk Intimates Photography